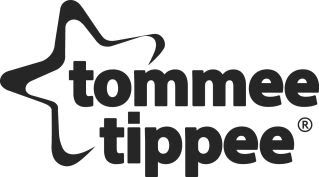 As regular readers to my blog will know, we are HUGE fans of
Tommee Tippee
and recently had the pleasure of reviewing their Closer To Nature Digital Ear Thermometer. Tommee Tippee are renowned around the world for their innovative products and they have a variety or ranges available to purchase including Closer to Nature, Explora, Essentials, Sangenic and Tip It Up. For the purpose of this review we shall be focussing on the Explora range, a selection of products that have been specifically designed to make feeding your baby easier during the weaning stage. 
Tommee Tippee very kindly sent us some 
Explora Section Plates
and the
Explora Magic Mat
 for Riley and i to test out. Riley is forever throwing his food and plates, well anything within reach of the highchair actually, on the floor so i was keen to use these items and my……what a godsend they have been.
The section plates come in a pack of two and are perfect for family mealtimes as the 3 sections mean you can introduce your little one to new tastes and textures without them all merging into one. We found the plates to be of a decent size and very ideal for encouraging independent feeding as the sections are deep enough for Riley to get his little fingers in and scoop/pick the food out easily.
The section plates are available in a choice of colours, are suitable for babies aged 12 months + and are also dishwasher, microwave and steriliser safe which is an added bonus. Whats more, because they fit perfectly with the Magic Mat, there's less waste and less mess.
The concept of the Magic Mat is simple, it sticks to all flat surfaces and works with all Tommee Tippee plates and bowls, holding them firmly in place using a sucker in the middle of the mat that grips the plate and prevents your little one from moving, throwing or even tipping them up.
I must admit, i was dubious at first as Riley has a lot of strength in his hands but i was amazed to see that despite his desperate attempts the mat and plate didn't move or come loose once. He gave up after a few attempts to be honest and mealtimes have now become a lot less messy for mummy and more fun for him.
The mat is also great for using when going out for dinner to a restaurant as it can be rolled up really small and is easy to store in a changing bag. It's suitable for babies aged  7 months + and like the section plates is completely dishwasher, microwave and steriliser safe.
I will definitely be purchasing more products from the Explora range and would certainly recommend them to all parents starting or currently weaning their toddler.
The Magic Mat retails at £4.99 and the Section Plates also retail at £4.99. Both are available to purchase from the Tommee Tippee website or stores nationwide.
You can visit Tommee Tippee at: www.tommeetippee.co.uk
You can follow Tommee Tippee on Twitter at: www.twitter.com/tommeetippee_UK
You can like Tommee Tippee on Facebook at: www.facebook.com/tommeetippeeUK